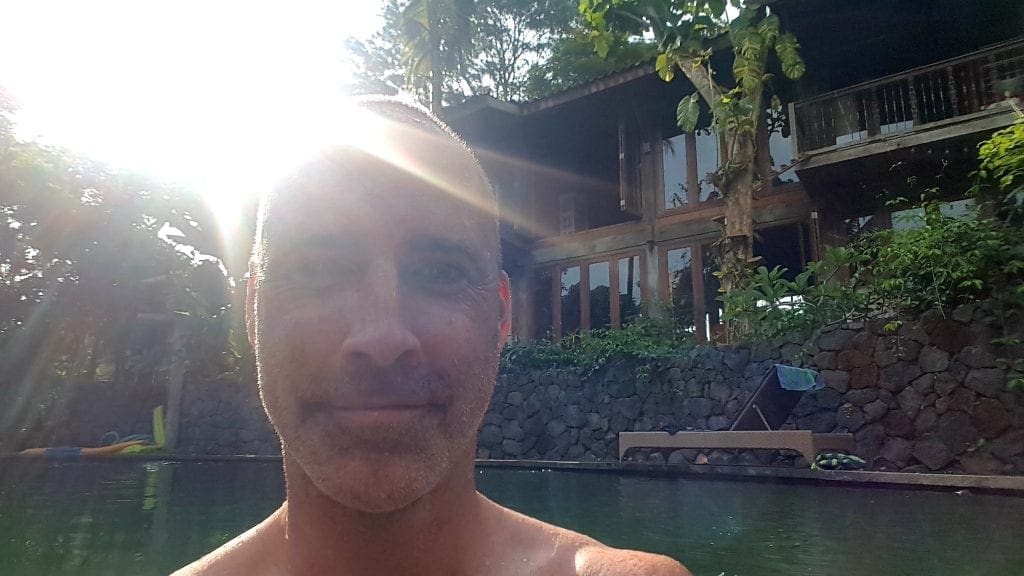 It's been a big few months here at Maddock HQ. My mum passed away last March (I'm okay, thanks, it was more of a relief than anything as the process had been very long), I went to Bali for three months over the summer, and I've been back in Melbourne for three weeks now setting back up again. There has been a lot of moving around and administration to take care of.
On the plus side, I got several thousand dollars worth of dental work done in Bali, and my gosh! I can now chew on BOTH sides of my mouth! This is a big deal for me. 🙂
I've also kicked off another business, making ethical tee shirts. More on this in future – you're reading a blog about remedial massage therapy here, after all…
And on tat note, the plan for 2020–2021 is to practise part time and study full time towards my Bachelor of Health Science in Clinical Myotherapy.
What's myotherapy?
The word "myotherapy" (or just "myo" for short) is a contraction of the words "myofascial + therapy." So, the target tissue is primarily the fascia (connective tissue) that holds your muscles in place. Secondary target tissues are the muscles, nerves, bones, joints, and occasionally blood vessels.
You can think of it like advanced remedial massage therapy. Remedial massage is a one-year diploma qualification. Myotherapy is a three-year bachelor's, so it's almost on a par with the level of education that a physiotherapist has.
However in contrast with physio – which is heavily exercise-based – myotherapy is much more hands-on, manipulative, and still based in roots of massage. Plus you can get needles stuck in you, wooo!
Yes, myofascial dry needling is a standard part of myo training. Dry needling is kind of like a Western type of acupuncture, but it is not rooted in Eastern medicine concepts such as chi meridians – dry needling focuses more on the structural functions of your muscles and fascial systems.
I am VERY much looking forward to learning more about all of this! but for now, my first semester back at a higher learning institute in more than 12 years is just theory classes: biochemistry, human physiology, and social sciences. The practical classes begin in semester 2, the coming July. I can hardly wait!
In the meantime
Next month I officially start at The Urban Alchemist in Carlton North. A good friend of mine, Dr Tracy Kopp, is one of the chiropractors there. There is also a naturopath, doctor of Chinese medicine, Bowen therapist, and several other practitioners at the clinic. Come in and say hi – maybe even make a booking!
I'll be working there on Sundays only for the time being. I'll look at opening up a Thursday after I start to build up a client base, since it costs me money to rent the clinic room.
Call me on 0415 740 244 if you'd like to book directly with me.

Call reception (03) 9347 9247 to book with someone else at the clinic.
Please note that I am still awaiting registration with the health insurance funds at the moment, so you can't get a rebate yet. That should become available over the next few weeks. I'll keep you all updated as that happens.
WHat's available
I still do the same remedial massage things as I used to, none of my skills have veen lost! I can assess you and treat you for:
Shoulder injuries and dysfunctions including frozen shoulder and thoracic outlet sydrome
Neck injuries and dysfunctions
Conditions of the arm such as tennis elbow, golfers elbow, and carpal tunnel syndrome
Stress, tension, depression & anxiety (on that note, the clinic spaces at The Urban Alchemist are really relaxing environments!)
Knee, ankle, and foot problems like Morton's neuroma, IT band friction syndrome, anterior compartment syndrome, and patellar (kneecap) pain.
Feel free to email me here if you have a more specific question about whether or not I'm the best person to help you. Even if I'm not, I can probably refer you on to someone who can. 🙂
See you soon!!
– Maddock